Efficient vehicle Wraps Service in Phoenix AZ
Car Wraps Phoenix AZ Service
Are you ready to give your car a jaw-dropping makeover? Do you want to add a touch of uniqueness to your van or ensure that your paintwork remains flawless? Look no further than Tint 360's premium service: 3M Car Wraps Phoenix AZ. Get ready to unleash a whole new level of style and protection for your beloved vehicle.
Complete Color Transformation
Are you tired of the same old paint color that blends in with the crowd? With our 3M Phoenix car wraps service, you can wave goodbye to conformity and embrace a vibrant, head-turning look that will make you stand out from the pack. Whether you envision a sleek and mysterious matte black or a fiery red that demands attention, our expert team can bring your color dreams to life. Say hello to a car that reflects your personality and sets you apart on the road.
Expressive Graphics and Branding
Why settle for a plain, unadorned vehicle when you can turn it into a moving canvas? Our 3M Phoenix car wraps offer the perfect platform to showcase your creativity. Add eye-catching graphics, custom designs, or even your brand logo to your van or car. Be it a sleek corporate design or a bold expression of your individuality, our skilled professionals will meticulously apply the wrap, ensuring a flawless finish that captures attention wherever you go. Make a statement and leave a lasting impression with our top-notch vehicle wrap solutions.
Uncompromising Protection
Your vehicle deserves the best protection against chips, scratches, and other external damages. With 3M vehicle wraps, you can safeguard your paintwork and maintain its pristine condition for years to come. These wraps act as armor, shielding your vehicle from the hazards of the road, UV rays, and weathering. Rest assured that our premium-quality 3M vehicle wraps in Phoenix will provide an extra layer of defense, ensuring your car remains as beautiful as the day you first laid eyes on it.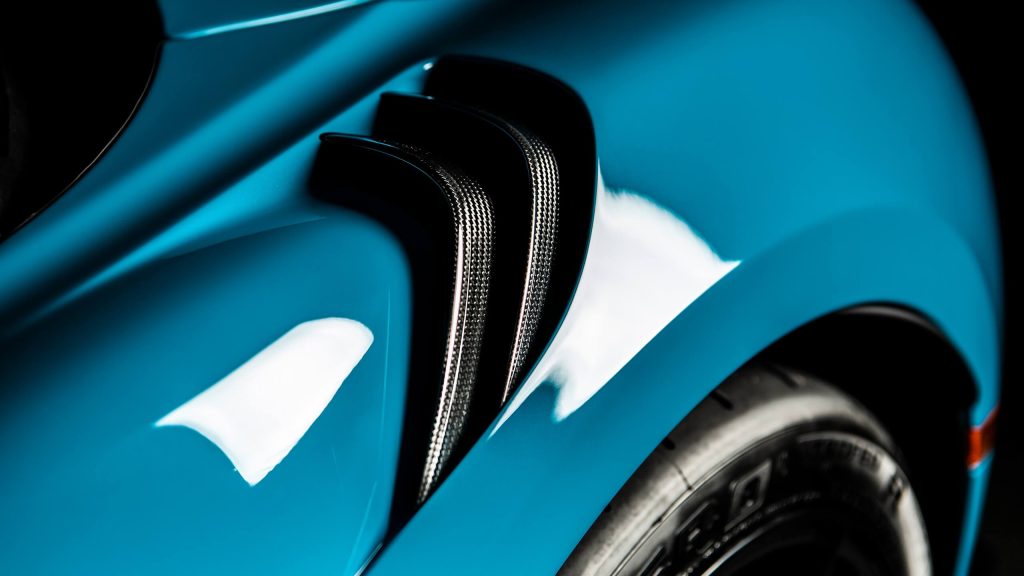 When it comes to vehicle wraps, precision, and expertise are paramount. Our team of highly skilled professionals possesses the experience and knowledge to deliver flawless results. With meticulous attention to detail, we ensure that every curve and contour of your vehicle is expertly wrapped. The seamless finish will leave you in awe as if your car rolled straight out of the factory with a brand-new look. Trust our dedicated craftsmen to enhance the appearance of your vehicle with unmatched finesse.
Vinyl wraps offer endless possibilities when it comes to customization. You have the flexibility to choose from a vast selection of colors, textures, and designs, allowing you to create a truly unique look for your vehicle.
Vinyl wraps act as a protective layer, safeguarding your vehicle's original paint from chips, scratches, and UV damage. This not only helps preserve the resale value of your vehicle but also keeps it looking newer for longer.
Compared to traditional paint jobs, vinyl wraps are a more cost-effective option. The installation process is quicker, reducing labor costs, and if you decide to change or remove the wrap in the future, it can be done without expensive repainting.
Vinyl wraps are not permanent, meaning you can change the appearance of your vehicle anytime you want, without committing to a particular design or color for the long term.
Easy and Convenient Process
At Tint 360, we value your time and convenience. Our vehicle wrap service is designed to be hassle-free and efficient. Simply reach out to us, and our friendly team will guide you through the process. We'll discuss your color preferences, graphics options, or branding requirements. Once we have all the details, our skilled technicians will work their magic, ensuring a quick and seamless installation. Get ready to drive away in a head-turning vehicle, as we take care of all the hard work.
Contact us today to unleash the full potential of your vehicle with 3M Vehicle Wraps in Phoenix. From a complete color transformation to expressive graphics and unbeatable protection, our top-of-the-line wraps will exceed your expectations. Don't settle for something ordinary when the remarkable is available. Give your automobile an upgrade and make a statement on the road like never before.
Check out our other services, such as ultimate armor, window tint, paint protection film, ceramic coating, and the new Tesla model protection guide, or follow us on social media, such as Instagram, Facebook, and YouTube, to discover more about what we provide!
OTHER AUTOMOTIVE SERVICES

Ultimate Armor
Paint Protection Film
Ceramic Coating